JORIS VAN DEN BERG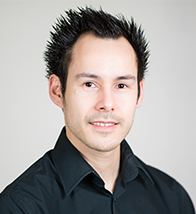 I started with motion graphics at the Grafisch Lyceum in Utrecht. I instantly loved it from the very start. After the Graphisch Lyceum I started studying Media Entertainment Management at the Inholland University in Rotterdam from 2009 untill 2013. From there I started working as an freelancer and eventually started working at GamePoint as an Motion graphics designer in The Hague.
My work consist of creating 2d animation, video ads, trailers, conceptart for games, logo animations and more visual content.
Besides motion graphics I also like to work on graphic designs. In my sparetime I work as a volunteer for the Stichting Nunchaku Nederland. A organisation (founding) that is all arround the martial arts Nunchaku-do. For this sport I make create posters, flyers, magazines and a lot of social media posts. The volunteer work is a nice way to keep my graphic design skills going and to give something back to my sport.
WORK EXPERIENCE & SKILLS
Work experience
2017 - GamePoint BV The Hague - Motion graphics designer (currently)
2014 - Freelance assignments
2013 - Cliq Digital Amsterdam - Motion graphics intern
2008 - Volunteer - Stichting Nunchaku Nederland - Graphic editor (currently)
2007 - Bijker Producties Hilversum - Graphic editor Intern
2006 - MEERtv Utrecht - Graphic editor intern
Education
HBO - INHolland University Rotterdam (Media Entertainment management)
MBO - Grafisch lyceum Utrecht (Audio Visual)
Software Skills
Adobe After Effects
Adobe Premiere Pro
Adobe Photoshop
Adobe Illustrator
Adobe Audition
PASSIONS
Martial Arts
(Nunchaku-do & Wing chun Kung fu)
One of my biggest passions is martial arts. I started the martial arts nunchaku-do & wing chun kung fu at my fathers school in Utrecht since I was 6 years old. I have played at national level and later at international level in the martial arts Nunchaku-do. I still do this today. Mostly I train in the evening and the weekends so that I can combine it with my work. Through my martial arts carreer I learned to set a goal and to achieve it through hard work.
Games
Gaming has allways been one of my main hobbys. From playing with friends (and losing friends) to I got to work for gaming companies. I love to read reviews and to explore diffirent new things within the gaming world.